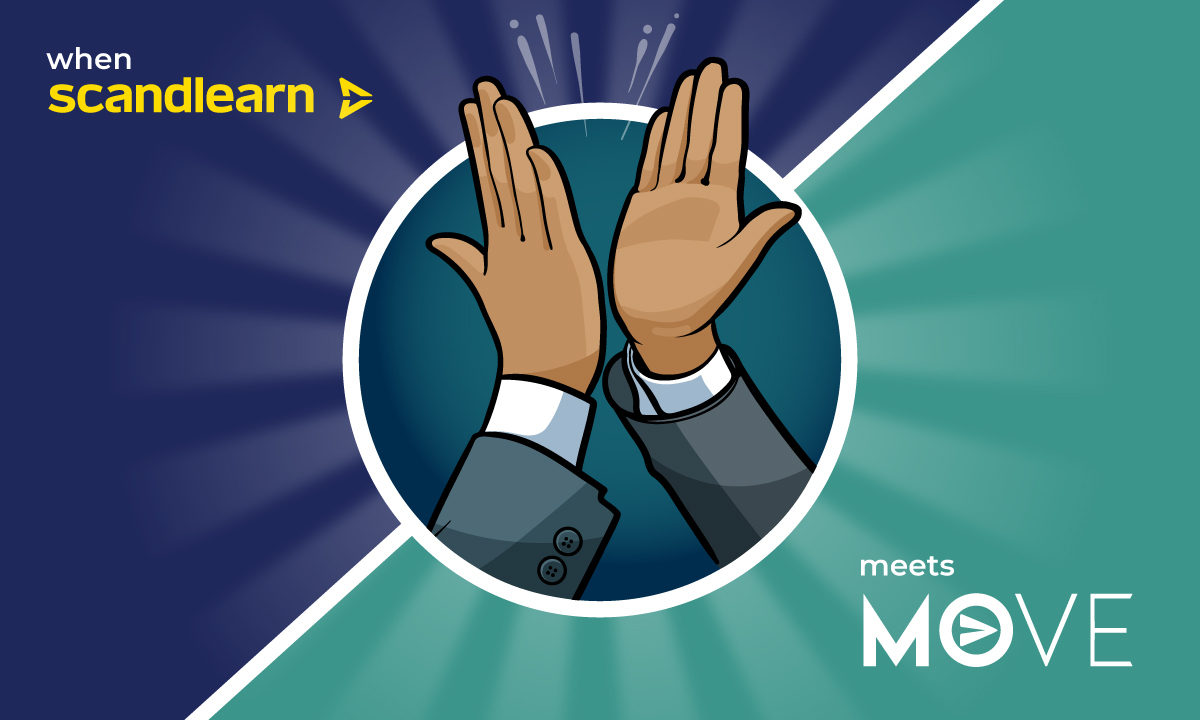 Social Media is fantastic in how it brings people together and connect. A few weeks ago Scandlearn had a fun contest where you could win your own portrait in our particular Scandlearn style. Nabeel Ahmed the Chief Executive Officer and Accountable Manager at Move Aircraft Flight Solutions Ltd thought this was a fun idea, applied it with his colleague Charlotte and won.
Later on, Nabeel realized Scandlearn might be a great solution for his pool of pilots who needed good training and approval of certification. MOVE has a small and refined pool of pilots with a Ferry Flight experience. MOVE ensures that their pilots will operate your aircraft to the highest standard in the safest of hands. All of their crew members have to hold a minimum of 3000 hours on type in order to be considered for any flight activity under our operations and qualification approval, and here enters Scandlearn. 🙂
We are proud and happy Move has chosen Scandlearn as their official training partner to uphold quality amongst their pilots.
Move Flight crew are entitled to an exclusive discount to our packages. Once registered via www.move.flights/flightcrew – you will receive a unique code to gain a discount on training material that can be applied to all elements of your flying!
We look forward to our Partnership with Move growing in the years to come and welcome on board the Move family. 🙂